News
Great Fire of London Day for Year 2
Posted on 12/11/2021
Our Year 2 students spent the day learning about the significant historic event from the 17th Century - the Great Fire of London. All dressed up for 1666, here's their account of how they enjoyed the day.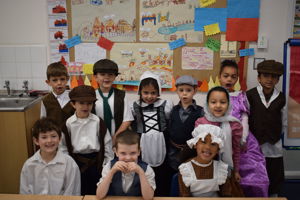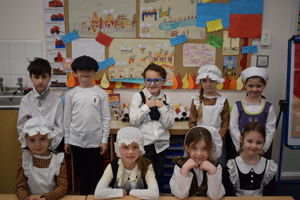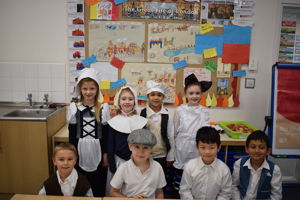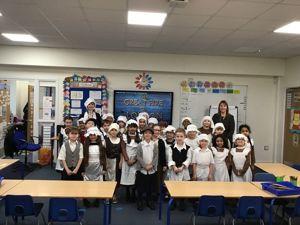 Today we dressed up as if we were from the Stuart Era and imagined it was Monday 25th, October 1666. We were first introduced to a man named John Wilkins who runs the Swan Tavern. He explained that he had met Samuel Pepys who had told him about the fire.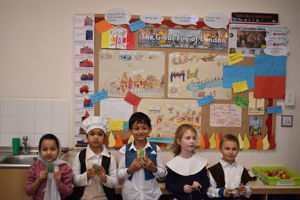 We became apprentices on the streets of London and learnt how to weave - this is what people would do to make clothes.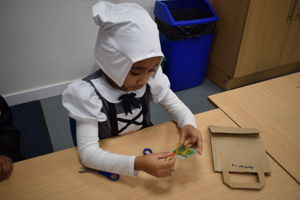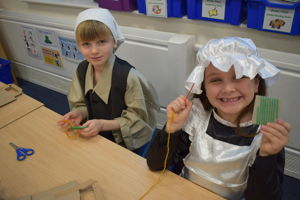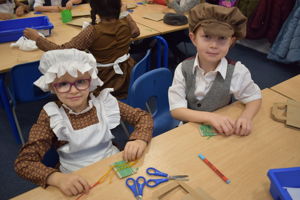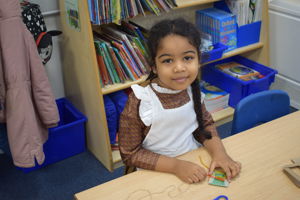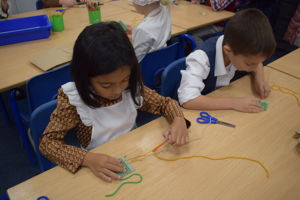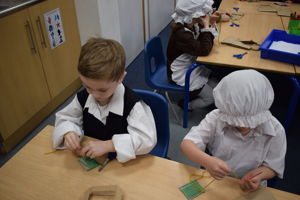 We soon found out that the fire began at around 1am on 2 September 1666 in a bakery on Pudding Lane in the City of London. The bakery was owned by a baker, Thomas Farriner. Strong winds spread the fire and the wooden buildings acted as tinder - the fire moved fast. After several days and using different ways to put the fire out, the fire was contained.
After, we made some scent bags for people to wear as London was a very smelly place.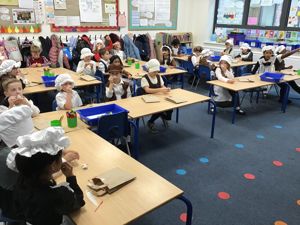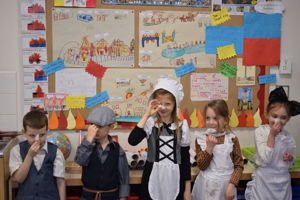 Next we made a candle holder out of clay.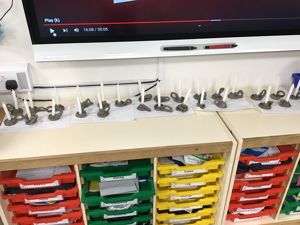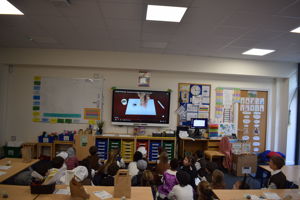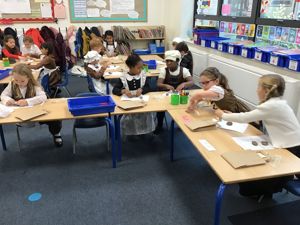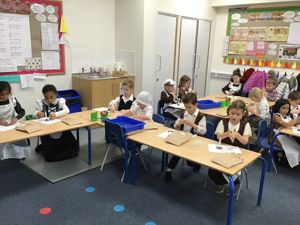 We then wrote a letter using a quill to King Charles II to thank him for leading the people to stop the fire.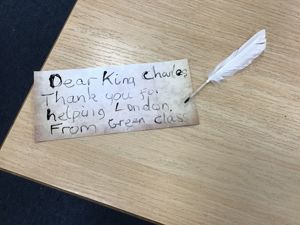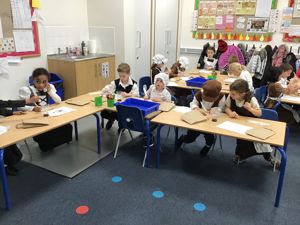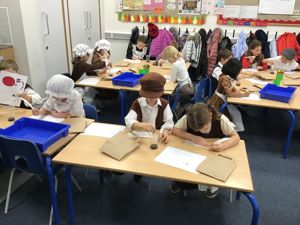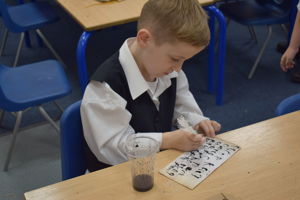 Finally we learnt that London was rebuilt with houses further apart and that people used a fire plaque to show that their house was insured. We made our own fire plaque.
A week later, we created our Tudor houses for our DT project. We worked in small groups and helped each other to work out how to join them together and what extras we needed.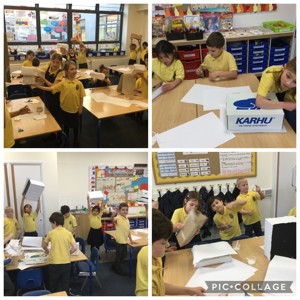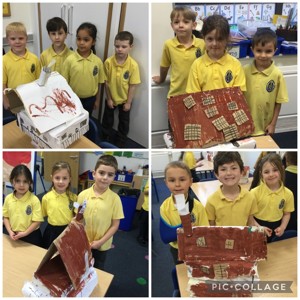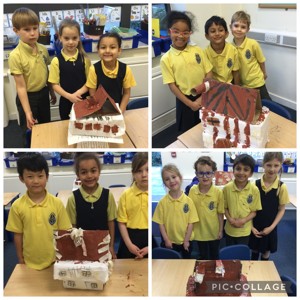 We really enjoyed learning all about the Great Fire of London and would like to thank Samuel Ryder PTA for the funding to make this day possible.