Governor Profiles
A list of the relevant business and pecuniary interests for our Governing Body can be found here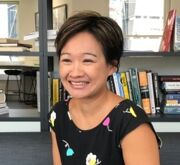 Mun-Li Boswell – Chair of Governors
I grew up in St Albans and, after getting married, returned to live here 11 years ago. My husband and I have two daughters, both of whom attend Samuel Ryder Academy. After graduating from university, I embarked upon a career in procurement that now spans over 17 years working for a number of organisations including British Airways, Barclays and the BBC. I am currently an executive consultant at a niche procurement consultancy.
Since my daughters joined the school I have been an active parent and was previously co-chair of the PTA. I was delighted to be elected to the SRA Board of Governors in October 2016 and am keen to support the school in its continued success and contribute to its strategic direction. I am also a member of the Resources Committee and Link Governor for the Maths Faculty.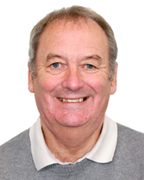 Chris Armitage - Community Governor
I am delighted to be a member of the newly formed Samuel Ryder Academy Board of Governors. I have recently retired from teaching at Sir John Lawes School, where I was Assistant Head. Over the thirty six years, I witnessed at first hand how a school could turn itself around from being an under subscribed school to one that was recognised by OFSTED as Outstanding. The challenge ahead for the Headteacher, Staff, Students, Governors and Parents is a huge one, but one that, with hard work, will be both successful and rewarding. I know all concerned are looking forward to the challenge.
On a personal note, my wife is also recently retired from teaching and both my children are teachers so you could say teaching is in our blood. I look forward to the challenges ahead.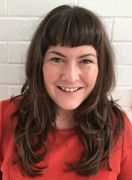 Madeleine Bates - Parent Governor
I have worked in the not-for-profit sector for nearly twenty years, on projects based in the UK and internationally. I run a small international health charity locally. I am proud to have been re-elected to serve another four-year term as a Governor at SRA.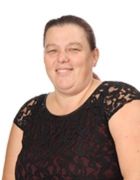 Sam Butcher - Staff Governor
I am really excited to be a support staff governor. I was born and spent most of my life in London Colney. I am a mother of three children, two of which attend Samuel Ryder Academy. I came to this school five years ago and even in that short time, have seen the amazing improvements thanks to the tireless work put in by the staff and students every day.
I am a cover supervisor so have the privilege of working across all phases of the school. I enjoy getting involved in the fantastic extra-curricular options offered including being Head of Austen House and regularly helping backstage with props and costumes for our brilliant school productions.
Becoming a governor will give me an even deeper understanding of what goes into making Samuel Ryder Academy such a great school, on such an interesting climb, and I cannot wait to be a part of the journey.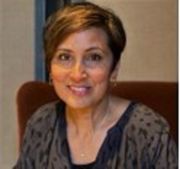 Sarah Ilyas - Parent Governor
I am excited to join the Board of Governors at Samuel Ryder Academy as a Parent governor and look forward to working more closely with the school. Both of my boys go to SRA and are very happy there.
I am an employment lawyer by profession, and although I no longer practice law, I continue to work in a legal capacity. After my youngest son started school, I thought it was time for a change, and I have now completed a MSc in Organisational Psychology with a view to changing careers. I have also recently signed up as a mentor for a young person through a youth mentoring charity.
I am passionate about learning, and believe it is a life-long process that starts at school and should be nurtured. I am equally passionate about ensuring our children get the greatest opportunities at school to be the best they can be: not just academically, but also in terms of their mental and emotional wellbeing.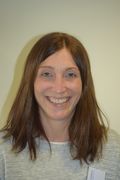 Michelle Miles - Parent Governor
I graduated from Leeds University in 2000 with a first class B.Sc. in Medical Biochemistry and began my career working in a small biotechnology company in Cambridge. After having worked for several years in research labs I moved into the pharmaceutical industry working at Pfizer for over 12 years in medical sales and account management.
My husband and I moved to St Albans 15 years ago and have since gone on to have two sons. Following the birth of our youngest son I took a break from my science and healthcare career to focus on our family life. The boys are now both in the primary phase of the academy one in year five and one in year three. I have always been an active parent and enjoyed being involved in the school. I have recently completed 2 successful years as chair of the PTA and am looking forward to using this experience and my passion for this academy to represent parents on the governing body.
Prakash Promod - Parent Governor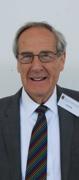 Peter Stokes - Community Governor
Peter St John Stokes is from North Yorkshire. He moved south to study at Trinity College of Music and has since worked as an organist, conductor and teacher. He never intended to be a schoolteacher but after enjoying a year at Edmonton School, which he joined when it was formed as a comprehensive, he decided to continue for a while. He became Head of Music there and, having moved to St Albans, he went to Loreto College in 1973 where he created a successful music department very much based on practical music-making. He took early retirement in 1994 and since then has done mostly freelance work. He continued until recently as an organist in London but is now retired, apart from giving occasional concerts, composing and writing on music.
In addition to his qualifications in musical performance, he has a master's degree in Historical Musicology and a first degree and a doctorate in French. His children were educated locally – his daughters at Loreto College and his son as a choirboy at St Paul's Cathedral and then at Aldenham and Beaumont Schools. His other interests include family, art, food and fairly serious walking.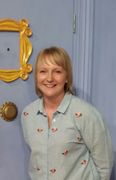 Sheryl Wall - Parent Governor
Born in St Albans, I grew up locally and studied Education at the University of Hertfordshire. I have taught in five Hertfordshire primary schools in a variety of roles including class teacher, SENCo and Senior Leader. Currently, I work for the Local Authority as a Specialist Advisory Teacher for SEN. I live in London Colney with my husband and 2 daughters, one of which has just started at Samuel Ryder in Year 7. It was an honour to be voted as a Parent Governor in September 2018 and I look forward to working with the Governing Body and wider school community as the Academy continues to move forward.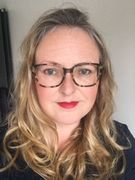 Alison Watkins - Co-opted Governor
Although originally from Scotland, Alison has lived in St Albans for nearly 20 years and has been a Governor since September 2016. Alison has a son and daughter in the primary phase who are loving being part of the Samuel Ryder Way. After completing her Bachelor of Commerce degree at University of Edinburgh in 2000 and 15 years working in senior human resources positions within big blue-chip companies, Alison decided to take some time out to focus on family life and setting up her own business. This provided the perfect opportunity to put her passion for education as well as her skills acquired in the private sector to good use as a Governor and is very much enjoying working with the school and pupils to support the SRA values of Achievement, Care and Excellence.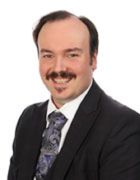 Jack Woosey - Staff Governor
I grew up in north Hertfordshire and have focused on science my entire school life. Graduating from a science degree in 2015 I spent the following 6 months working as a lab technician before joining Samuel Ryder Academy the following year as a trainee teacher. Since then I have taken on additional responsibilities and activities and am a Head of House, year 8 form tutor and also run a very successful science club. Now an established member of the science department have taught both primary and secondary phases of the school. Teaching science to KS2-3 and Physics to KS4-5. I am delighted and honoured to have been elected as a teacher governor and am looking forward to the new challenges and insights over the next few years.