The Library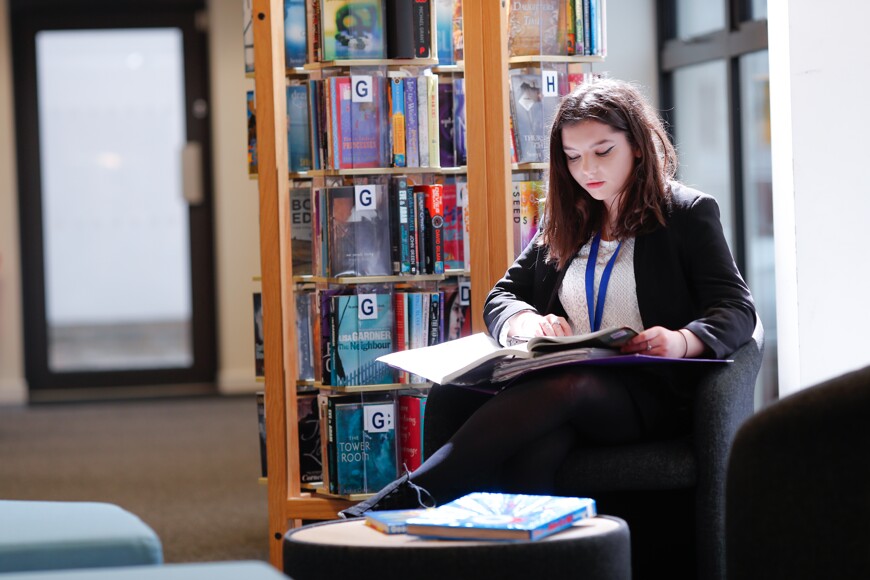 The SRA Library is at the heart of the school, providing students with a place for private study, quiet reading and ICT work.
The library is open from 8.00am – 5.00pm. It is managed by our Learning Resources Centre Manager, Ms S Twydell and her assistant, along with the support of the student Librarians at lunchtime.
There are a number of PCs in the Library IT Suite which students can use for accessing the school network and the internet. There are also printing facilities for students to print out their work.
Students have access to a wide range of books, both fiction and non-fiction which they are able to borrow for two weeks at a time. These are renewable as long as nobody else has reserved them. There are also a number of reference books for use in the library to support private study and research.
Students can also use the time for private reading, with plenty of comfortable quiet areas to sit.
Competitions and challenges are run throughout the year and a special 'Book Week', is held in the summer, when we have a number of activities based around the written word. Authors and Illustrators are often invited to hold workshops with the students, developing their creative skills.
Library links
Achuka Children's Books
Lively and interesting site about children's books and authors
Reading Matters
Includes Bookchooses, to help you pick books you will enjoy
Love Reading
Lots of book lists including ones from SRA
Hertfordshire County Library
Search the County Library catalogue