External Events/Activities
School of Creative Arts, University of Hertfordshire
Please click here to see details of creative short courses for a range of ages, available at the University of Hertfordshire.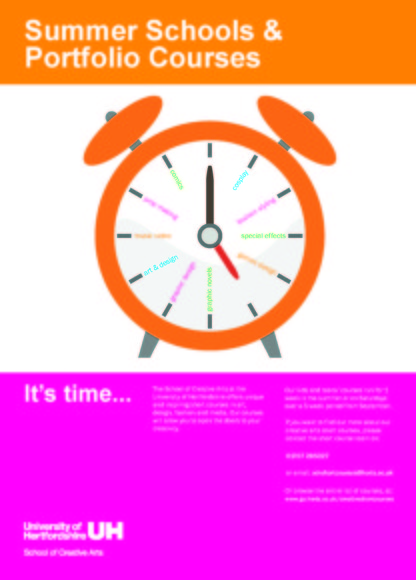 North Hertfordshire College Open Day Event at SpringBoard Watford
North Hertfordshire College is pleased to announce another open day event at Springboard Watford which will be held on Thursday 26th March 2020, 1.00pm – 5.00pm at our prestigious premises. This is an opportunity for SEND professionals, local authorities representatives, parents and prospective students to meet the team and find out more about the Springboard programme.
The address for this event will be:
Unit 8 Wilmington Close
Watford
Hertfordshire
WD18 0FQ
The nearest car park is Gade car park in Rosslyn Road and Wilmington Close is off Upton Road:
https://citipark.co.uk/car-parks/watford/gade-car-park
Springboard is a one year full-time course for young people aged 16-24 with a diagnosis or traits of higher functioning autism and associated difficulties who need an additional year of support before moving on to mainstream college or employment. You can find more information about our specialist provision via link below:
https://www.nhc.ac.uk/school-leavers/springboard-send/
If you would like to attend please RSVP to Mark Kucper on 01923 630408 or email mkucper@nhc.ac.uk